August 12, 2015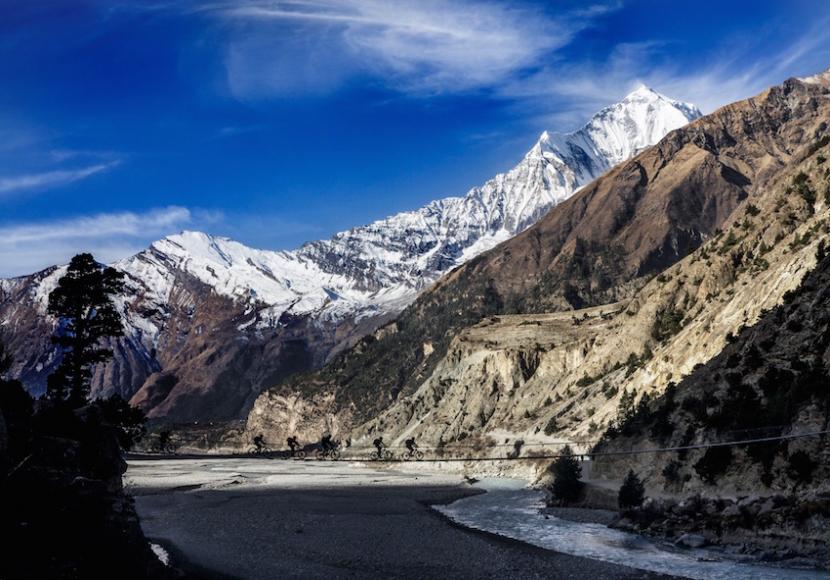 Moun­tain bik­ers have an adven­tur­ous spir­it. Always search­ing for the next great trail, and curi­ous about what's around the next bend. But, where did that adven­tur­ous spir­it come from? Where do we find our inspi­ra­tion? In a lot of cas­es, I find inspi­ra­tion in oth­ers — in their pas­sion for the sport, deter­mi­na­tion to achieve goals and push them­selves to improve, both men­tal­ly and phys­i­cal­ly out on the trail.
Anoth­er place I find inspi­ra­tion is in some of my favourite authors, curl­ing up with a book on a rainy day and let­ting my imag­i­na­tion rule for a cou­ple hours.
HERE ARE 8 OF THE BEST TRAVEL BOOKS THAT WILL MAKE YOU WANT TO TRAVEL
1. ARCTIC DREAMS — BY BARRY LOPEZ
Ok, so I admit it. I am a bit of a nature nerd. I enjoy bird watch­ing — my bird book and binoc­u­lars are always in my car.… because you just nev­er know what you will see! Of course, I can't say I enjoy bird watch­ing as much as moun­tain bik­ing, but learn­ing about the flo­ra and fau­na wher­ev­er I find myself is a lit­tle addic­tion. That's why Arc­tic Dreams is one of my favourite books. After read­ing this book, you will want to book the next flight to the great white north. Lopez is elo­quent, and paints a beau­ti­ful pic­ture of the arc­tic land­scape and his­to­ry of the north.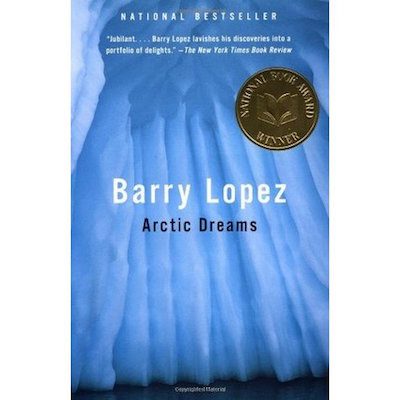 2. GOING SOMEWHERE — BRIAN BENSON
I have dab­bled on a road bike and done some longer rides. It seems every­time I pull my road bike out, my moun­tain bike wins… which I'm ok with. I will leave the long road jour­neys to the adven­tur­ous cyclists who get excit­ed about fac­ing those long roads! Plus, read­ing about their trips makes me think of plan­ning a cross-coun­try moun­tain bike trip — which would be rad. Going Some­where def­i­nite­ly opens your eyes to the chal­lenges of a cross coun­try joun­rey — the mus­cles aches, leg cramps and some­times humor­ous encoun­ters with strangers. The book pro­vides a won­der­ful pro­gres­sion of turn­ing a day­dream of a cross coun­try trip into a real­i­ty — and fac­ing some harsh real­i­ties along the way.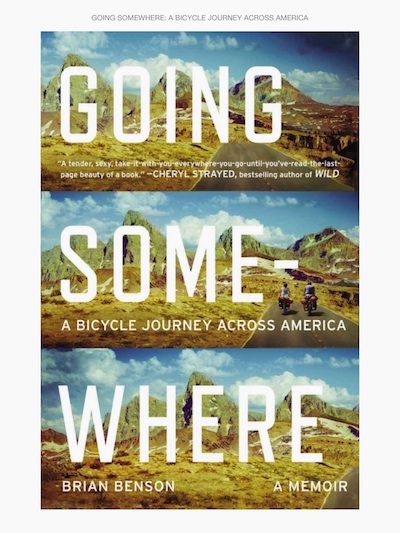 3. THE GEOGRAPHY OF BLISS: ONE GRUMP'S SEARCH FOR THE HAPPIEST PLACE IN THE WORLD
My trav­els have tak­en me to many des­ti­na­tions around the world, with beau­ti­ful nat­ur­al land­scapes, stun­ning oceans, moun­tains and beach­es. As much as I am a nature lover, I also love div­ing into the local cul­ture. What makes peo­ple who they are? What is their sto­ry? How are their views and atti­tudes shaped? Some of the most mem­o­rable con­ver­sa­tions I have had, have been with local shop­keep­ers, farm­ers and famil­lies in the des­ti­na­tions I vis­it. Their sto­ries are unique and their smiles are gen­uine. Eric Wein­er, the author of The Geog­ra­phy of Bliss, sets aside one year to find the world's hap­pi­est place. Trav­el­ing to Ice­land, India, Qatar and oth­er coun­tries, his rev­e­la­tions and inter­ac­tions are sure to get at your inner trav­el bug.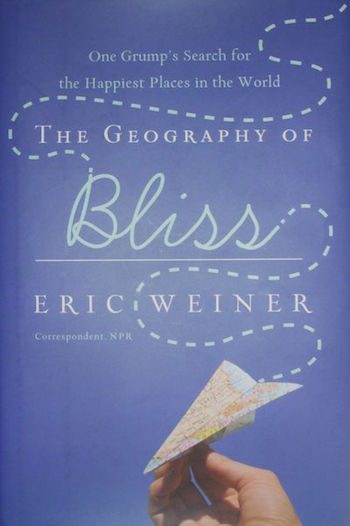 4. A WALK IN THE WOODS — BILL BRYSON
I am a big Bill Bryson fan. I have read numer­ous books by Bill and none of them dis­s­a­point. He is wit­ty and always seem to know how to catch my atten­tion and pull me into the sto­ry, imag­in­ing myself in his shoes. A Walk in the Woods offers a great depic­tion, and quite humor­ous account, of the author's attempt to hike the Appalachain Trail. Be care­ful, the book may inspire you to pack your hik­ing shoes (and/or moun­tain bike) and pre­pare a long, chal­leng­ing jour­ney for yourself.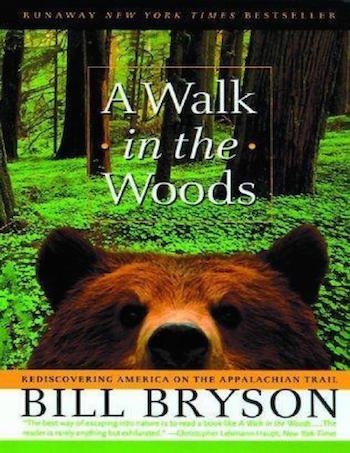 5. DESERT SOLITAIRE — EDWARD ABBEY
I had to include a book about Utah — as it's moun­tain bik­er heav­en. The red rock canyons, amaz­ing geog­ra­phy and high­ly adapt­ed ecosys­tem are only a few things that make Utah an amaz­ing place to vis­it. As a park ranger at Arch­es Nation­al Park, Edward Abbey observes changes to the land­scape over the years, from a wilder­ness escape to the devel­op­ment of tourism infra­struc­ture. He com­ments on the adap­tions made by ani­mals and humans to sur­vive in tough desert con­di­tions and describes a land that needs to be expe­ri­enced first hand.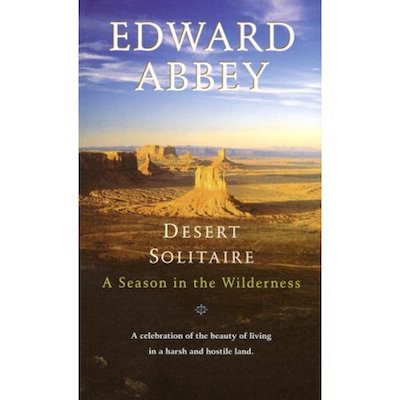 6. THE ART OF TRAVEL — ALAIN DE BOTTON
A philo­soph­i­cal book that makes us ques­tion our rea­sons for trav­el­ling. The author takes us on a jour­ney through var­i­ous desin­ta­tions and ques­tions his obser­va­tions. Whether in exot­ic lands or wait­ing at an air­port, De Bot­ton notices the small things and incor­po­rates the writ­ings of oth­er artists and writ­ers to explain the art behind trav­el­ing. A thought-pro­vok­ing book, that will make you rethink your own trav­el experiences.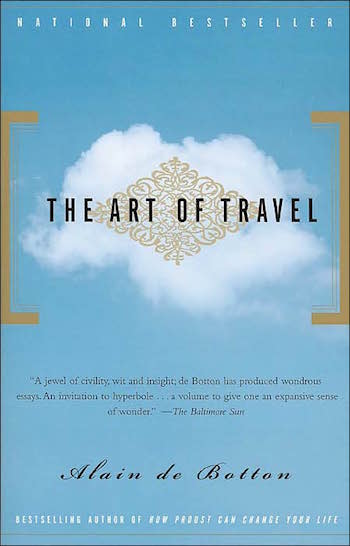 7. THE LOST CITY OF Z — DAVID GRANN
In 1925, a British Explor­er named Per­cy Faw­cett embarked on a jour­ney to the Ama­zon in hopes of find­ing a lost city. He dis­ap­peared. After Faw­cett's dis­ap­pear­ance many explor­ers and sci­en­tists trekked through the Ama­zon, search­ing for evi­dence of the Faw­cett expe­di­tion and the lost city, many died or dis­s­a­peared them­selves. Now it's David Grann's turn, and the author sets out on his own trip to find answers. The book sheds light on the mys­ter­ies of the Ama­zon, as well as the chal­leng­ing real­i­ties of the land­scape. It opens your eyes about the harsh nat­ur­al forces at work in the Ama­zon, but also leaves you with a deep appre­ci­a­tion for the wilds. It def­i­nite­ly made me want to expe­ri­ence the Ama­zon today, and dis­cov­er a very small taste of the chal­lenges faced by explor­ers in the past.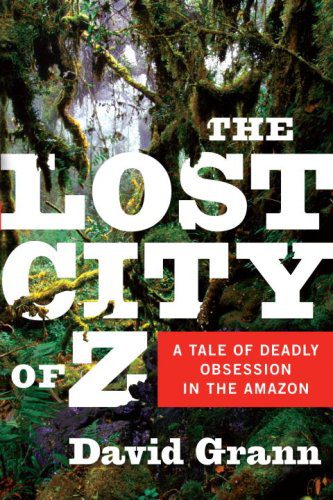 8. EAT, PRAY, LOVE — ELIZABETH GILBERT
You might role your eyes at this one, but there is some­thing very lib­er­at­ing of trav­el­ing on your own. I have trav­eled to many des­ti­na­tions as a solo back­pack­er and I gain a new appre­ci­a­tion for a lit­tle soul search­ing every time. Trav­el­ing alone opens doors that might not have exist­ed had you been accom­pa­nied by friends or fam­i­ly. You can feel quite vul­ner­a­ble and lone­ly trav­el­ing by your­self, but there is also an amaz­ing oppor­tu­ni­ty to meet the locals and strike up con­ver­sa­tions with oth­er trav­el­ers. You are encour­aged to go with the flow and keep an open per­spec­tive. Eliz­a­beth Gilbert pro­vides a great exam­ple of this as she cre­ates new friend­ships and reflects on her experiences.