December 15, 2014
Writ­ten by Nate Lessnick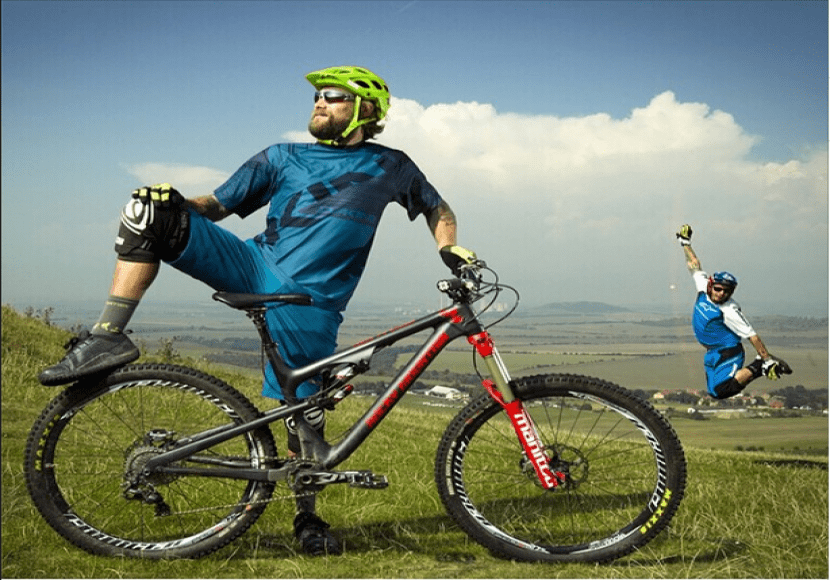 Let's face it, moun­tain bik­ing doesn't exact­ly enjoy the same lev­el of expo­sure in main­stream media as, say, pro foot­ball or Kim Kardashian's der­rière. And what does get shown on TV and gar­ners views on Youtube doesn't exact­ly paint a very accu­rate pic­ture of the sport either, which explains why there are so many mis­con­cep­tions about moun­tain bik­ers and what we're all about.
Next time you tell some­one of the gen­er­al pop­u­la­tion that you're a moun­tain bik­er, here's what's like­ly going through their head (and in yours):
1. SO, YOU'RE A WANNABE DIRT BIKER?
Nope. Pret­ty sure if I want­ed to be a dirt bik­er, I'd be dirt bik­ing. Yes, I choose to ped­al up a moun­tain. And don't get me start­ed on e‑bikes.
2. YOU'RE LIKE A BMXER, BUT ON A FLASHY BIKE
Clos­er. But not quite.
3. DO YOU DO THIS THING CALLED THE TOUR DE FRANCE?
Ok, that's actu­al­ly kind of insulting.
4. YOU'RE A TOTAL NUTCASE
Every­one and their grand­moth­er shared that video of Kel­ly McGar­ry back­flip­ping a 72ft canyon gap. Yes, the likes of Kel­ly McGar­ry are absolute­ly nuts. Like, are-you-frig­gin-kid­ding-me kind of nuts. But let's set the record straight: they rep­re­sent 0.0000000001% of the moun­tain bik­ing pop­u­la­tion. My rid­ing bud­dies and I are per­fect­ly con­tent keep­ing the rub­ber side down, thank you very much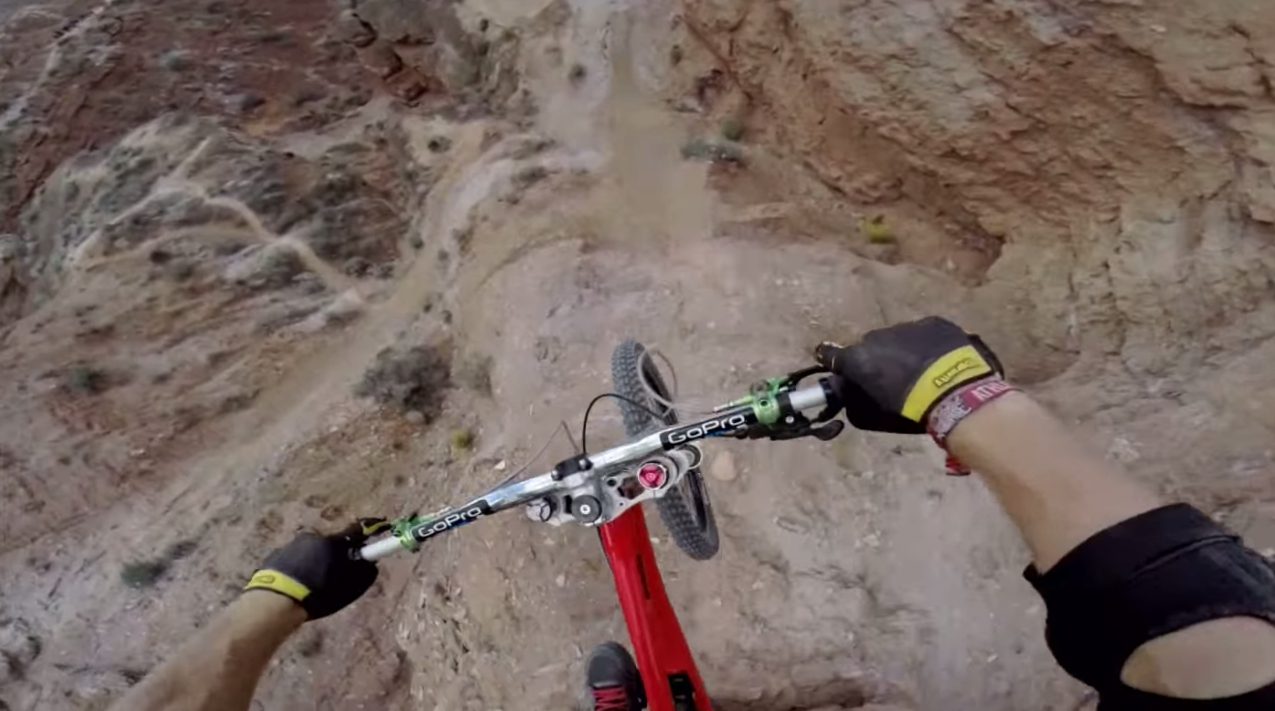 5. YOU'RE BLOODY RECKLESS
I see where you're com­ing from. You prob­a­bly saw 127 Hours and fig­ured every moun­tain bik­er is a care­less adven­ture junkie with a dull knife and no hel­met. Thanks a lot, James Fran­co. But in all seri­ous­ness, go through my Camel­back before I head out for a ride — it's packed full of snacks, tools, a water blad­der, hydra­tion tablets, spare parts, a first aid kit and a GPS. I'm bet­ter pre­pared than a Swiss boy scout.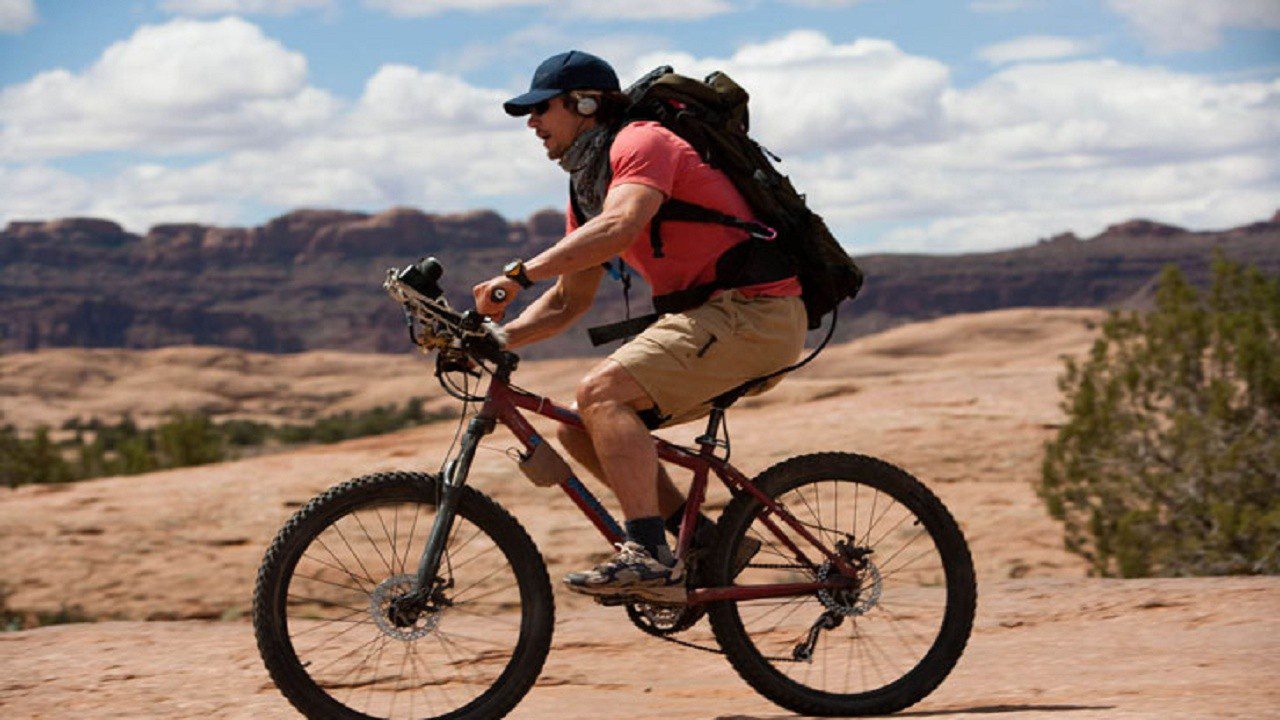 6. YOU SAY 'DUUUDE' A LOT
Dude, seri­ous­ly?
7. YOU SAY 'EH' A LOT
Those are just Cana­di­an moun­tain bik­ers. Those crazy canucks.
8. GIRLS DON'T RIDE THOUGH, RIGHT?
That's the biggest pile of poo-poo and couldn't be any fur­ther from the truth. Women moun­tain bik­ers are the fastest grow­ing seg­ment in the indus­try and show no signs of slow­ing down. Just check out blogs like mtb4her, brands like Juliana bicy­cles or hit up any hot local trail to see for yourself.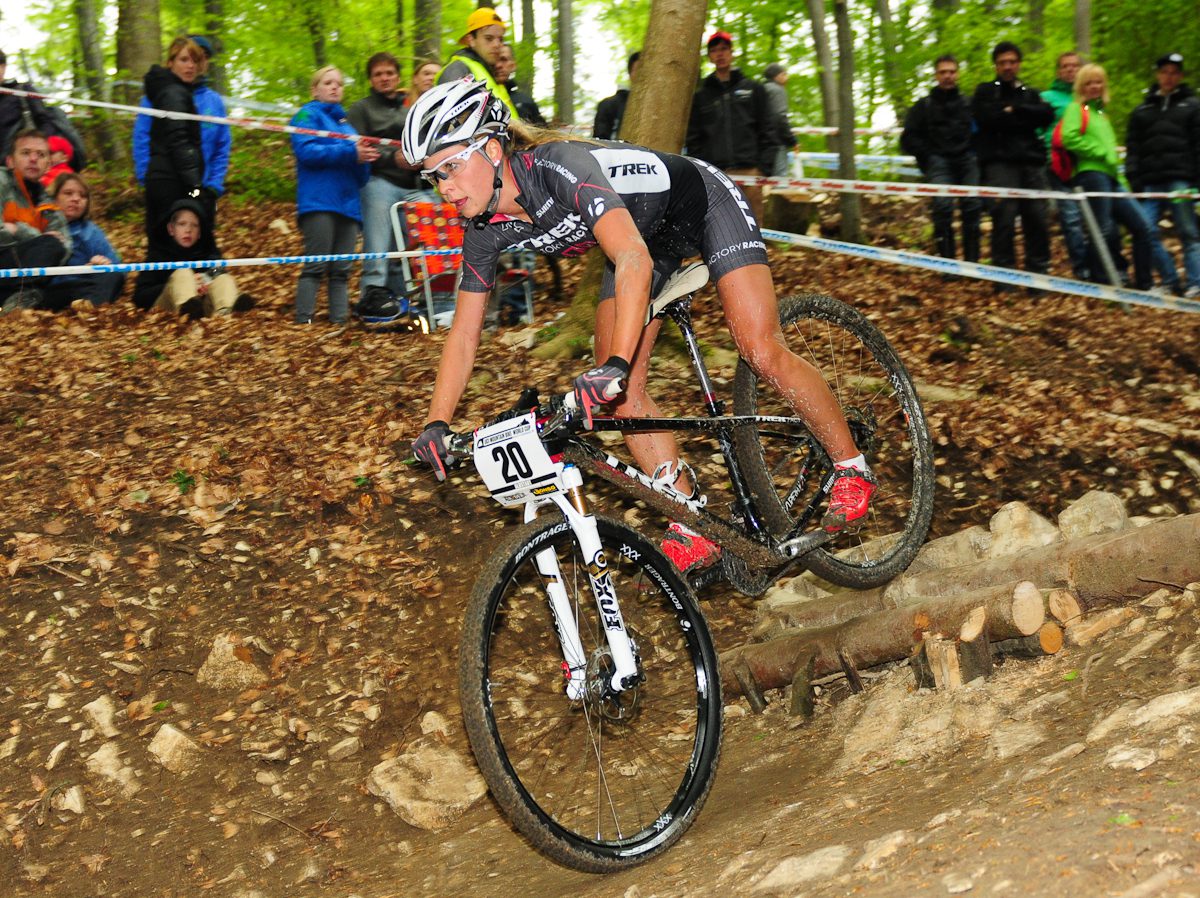 9. YOU RIDE CRAZY SH*T
That guy whose video you prob­a­bly saw — that's Dan­ny Macaskill, and he just hap­pens to have made a career out of doing crazy sh*t that by no means rep­re­sents what the aver­age moun­tain bik­er is even capa­ble of con­ceiv­ing. I enjoy a good chal­lenge, but I know my lim­its. Front-flip­ping over a barb-wired fence? Yeah, no. Just no.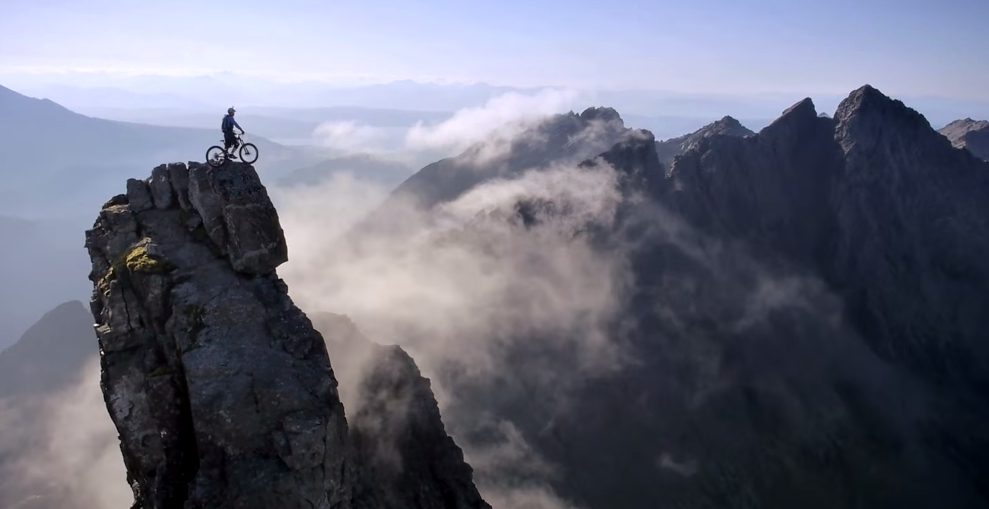 10. YOU DESTROY TRAILS
I can't speak for all moun­tain bik­ers, but the ones I know (and I know quite a few) care a great deal about their trails. As a mat­ter of fact, we play a big part in main­tain­ing, improv­ing and advo­cat­ing for them. Thanks to the hard work of orga­ni­za­tions like the IMBA, the deeply entrenched argu­ment that my moun­tain bike is bad for our trails is los­ing ground. But we all have a role to play in dis­pelling this myth: when you throw a leg over a moun­tain bike, you become an ambas­sador for the sport. So act accord­ing­ly, will ya?
11. YOU'RE MEAN TO HIKERS
Per­haps, but only when horse­back rid­ers and uni­corns are mean to me.
12. YOU LOOK LIKE THIS GUY: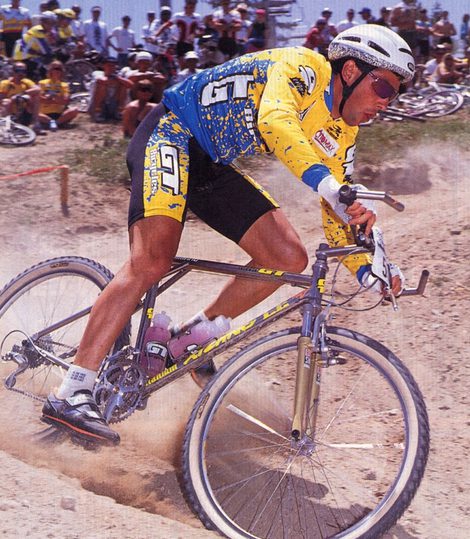 Ok, that was tak­en back when cell phones were the size of a shoe box and you owned a pair of Air Jor­dan's. I like to think I look more like this guy: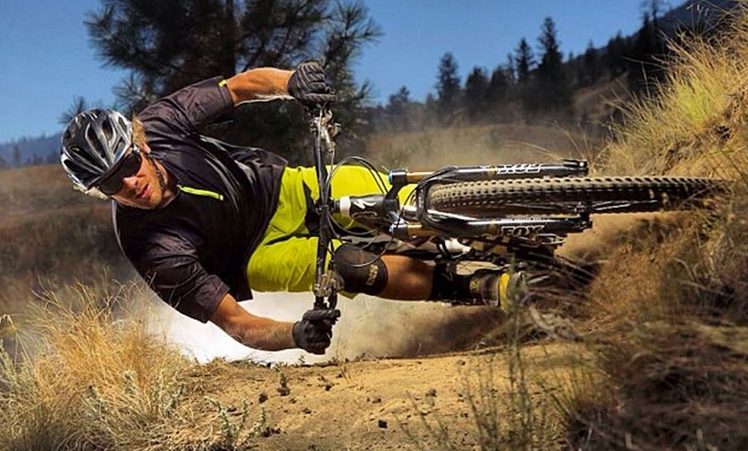 13. YOU KEEP TALKING ABOUT YOUR WHEEL SIZE
There may be some truth to that one.
14. YOU DRINK A LOT OF BEER.
I'd have to say that is absolute­ly not untrue.